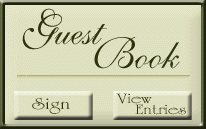 allen Ash Farm is one of the premier American Miniature Horse breeding farms in the country.  Founded in 1979, we have consistently produced show and performance stock that have stood the test of time, including many World Grand Champions, Champions, Reserve Champions and Top Tens.

      If you have not visited our farm before, you may be surprised to learn that our herd rarely exceeds 40 head.    The single focus of our program is to breed a beautiful and refined Arabian type miniature horse that is capable of winning at the World show level.  To accomplish this, we work closely and carefully with a small number of elite individuals.

     At almost any AMHA show, the name "Fallen Ash" will be heard as ribbons are awarded and points are garnered in anxious anticipation of the annual World show held each fall in Ft. Worth, Texas.   Fallen Ash bred horses also grace the show rings in many other countries including Australia, New Zealand, Belgium, Germany, France, and the United Kingdom.

     What we are most proud of, however, is the "look" our horses are known for which is one of balance and beauty with a flair for showy attitude.  A Fallen Ash horse stands out--whether in the World show ring or in your pasture! 

     We invite your journey through our history and website and look forward to hearing from you.

This website was last updated: August 22, 2017
Debbie Grayson

6435 Concord Rd. Alexandria, OH 43001

740.507.6674

Home of Fallen Ash Farms Eagle Scout who continues the legacy of L & D Scout.

Fallen Ash Farms Eagle Scout

L&D Scout x Fallen Ash Scouts Bit of Beauty

AMHA World Champion Get of Sire

Sire of the 2015 Heritage World Grand Champion

Producer of multiple World and World Grand Champions

Even though he has been gone since 2000, L & D Scout is still the AMHA Fifth Leading Futurity Sire of all time. There are four sons and grandsons of L & D Scout, including Eagle Scout, who are on the list of the top 100 Futurity Sires.

We are proud to announce that Eagle Scout is the sire of the first AMHA Heritage World Grand Champion, Fallen Ash Eagles Epic Eagle owned and exhibited by Jonathan Whitt of JSW Farm. (below)

After thirty-eight wonderful years of raising miniature horses, we have made

the tough decision to retire and disperse most of our herd. We want to thank all of our friends and clients who have enriched our lives with their friendship and support over the years. 

The farm has given our family much joy and many shared adventures. We have learned how to win and how to lose; we have experienced the miracle of birth and the despair of loss; we have become better people from what we have learned raising our horses.

Now we begin the search for loving, responsible homes for many of the members of our herd that have been part of our family and the pillars of our success.

There is a list of all of the remaining horses on the Sales Page, many of whom have never previously been offered for sale. Most of the horses have photographs on our website, either on the Mares Page or Junior Stallion page.
Please contact Debbie Grayson for further information. I can be reached by Facebook message, cell phone (740-507-6674), or email (fafgal44@hotmail.com). I will be happy to answer questions and furnish more details on any of the horses.